Restaurant Egede serves gourmet from Greenlandic ingredients with a New- Nordic twist. Read all about the options for an unforgettable dinner in historical settings at Ilimanaq Lodge. 
If you wish to spice up your trip to Greenland with a visit to the Greenlandic food universe, you will most likely love the popular gourmet restaurant in Ilimanaq, that serves food on a higher level, but in a relaxed fashion.
When staying in one of the cabins at Ilimanaq Lodge, breakfast is included. In house lunch, lunchpacks or dinner are optional.
The dinner is comprised of three-courses. The menu varies from day to day, so you are always guaranteed exciting and tasty dishes. For lunch we serve a luxury plate, that contains 2 types of bread and a variety of small dishes, that varies depending on the season.
If you are a vegetarian, allergic or alike, kindly inform us in advance on info@wog.gl
If you are staying in Ilulissat, but dream of visiting Restaurant Egede in Ilimanaq, you can also visit on a day trip by using one of the many local boat operators such as Disko Line, Ilulissat Guesthouse, Ilulissat Tours among others.
There are only room for 40 people in Restaurant Egede and the demand is high. We cannot guarantee seating for guests that does not stay in our lodge. Therefore, we ask that you make a reservation in advance. 
In historical surroundings
Restaurant Egede is situated in Ilimanaq's old colonial managers residence from 1741. It one of Greenland's oldest houses. The house was build by the well-known missionary and tradesman Paul Egede - son of Hans Egede who came to Greenland as the very first missionary.
In 2017 the building was renovated by Realdania By & Byg. They have won the renowned Europe Nostra Award for this renovation. Realdania who is behind Realdania By & Byg is also responsible for Ilulissat Icefiord Center. The renovation has been done with focus on the building's original materials and colours. You can thus, experience an original sail from a whalership, canvas walls, original planks and woodwork from the 1700s and a tarred facade with a scent that takes you to another world.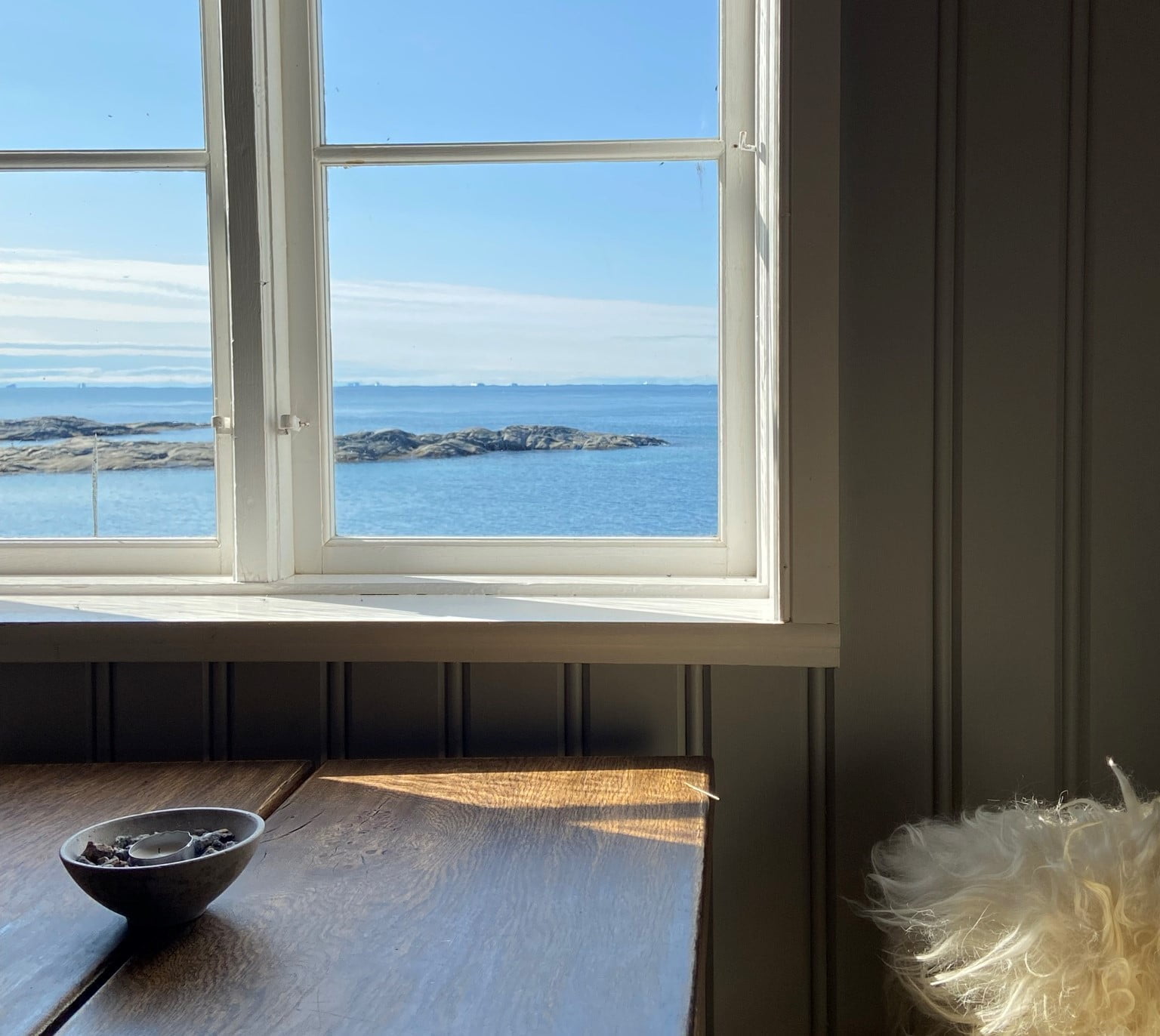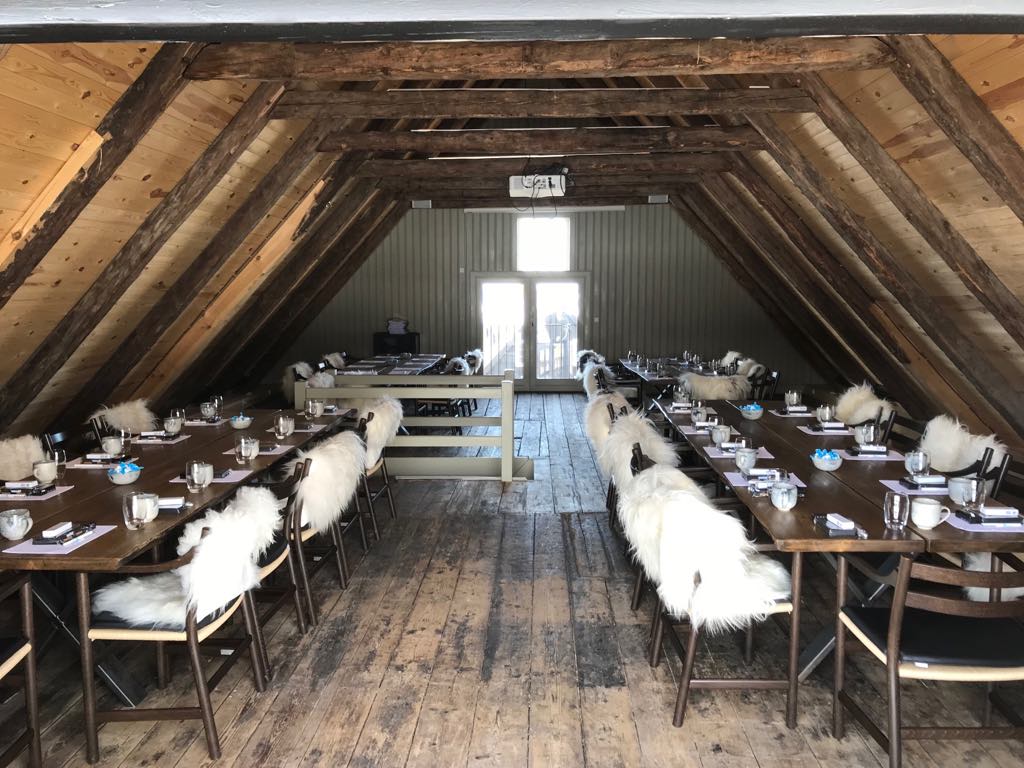 Ilimanaq Lodge offers conference facilities in historical settings.
Vi kan arrangere alt fra dagsmøder med frokost til  flerdages arrangementer med overnatning, udflugter og gourmet-middag.
The meeting room is the old shop attic, which served as a warehouse back in the 18th century. The room is equipped with projector and surround sound system. There is room for 32 guests, spread over 4 tables.
If you have any questions regarding the use of the conference facilities, please contact info@wog.gl