Since opening in 2017, Ilimanaq Lodge has served food from Greenlandic ingredients prepared with a stylish New Nordic twist.
During the summer seasons of 2022 and 2023, we are excited to announce that the team from the Faroese 2-Star Michelin restaurant KOKS will operate our Restaurant Egede.
We believe this collaboration under the direction of KOKS award-winning Head Chef Poul Andrias Ziska will take Greenland's gastronomic tourism to new heights, and put Greenland on the world map of new, exciting must-visit destinations.
If you want to spice up your trip with the unique flavours of Greenlandic food, be sure to visit KOKS at Ilimanaq Lodge. The style and quality will be Michelin level with a more informal ambience.
Guests staying in one of the bungalows at Ilimanaq Lodge, receive inclusive breakfast. KOKS dinner, in house lunch or packed lunch can be purchased as an extra. It is only possible to have one overnight stay in Ilimanaq Lodge.
If you are on holiday in Ilulissat, but dream of a dinner in Ilimanaq or wish to experience one of our special tours, there are good opportunities to take a daytour or an evening visit at KOKS.
KOKS restaurant can accommodate just 30 people, and the demand is high. We cannot guarantee places for guests not staying in our lodge. To avoid disappointment, we ask that you make an advance reservation.
Prices
KOKS tasting menu 2100 DKK
Wine pairing 1600 DKK
Juice pairing 800 DKK
Boat shuttle 1400 DKK
Opening season
June 12th - September 8th
In historical surroundings
Restaurant Egede is situated in Ilimanaq's old colonial managers residence from 1741. It one of Greenland's oldest houses. The house was build by the well-known missionary and tradesman Paul Egede - son of Hans Egede who came to Greenland as the very first missionary.
In 2017 the building was renovated by Realdania By & Byg. They have won the renowned Europe Nostra Award for this renovation. Realdania who is behind Realdania By & Byg is also responsible for Ilulissat Icefiord Center. The renovation has been done with focus on the building's original materials and colours. You can thus, experience an original sail from a whalership, canvas walls, original planks and woodwork from the 1700s and a tarred facade with a scent that takes you to another world.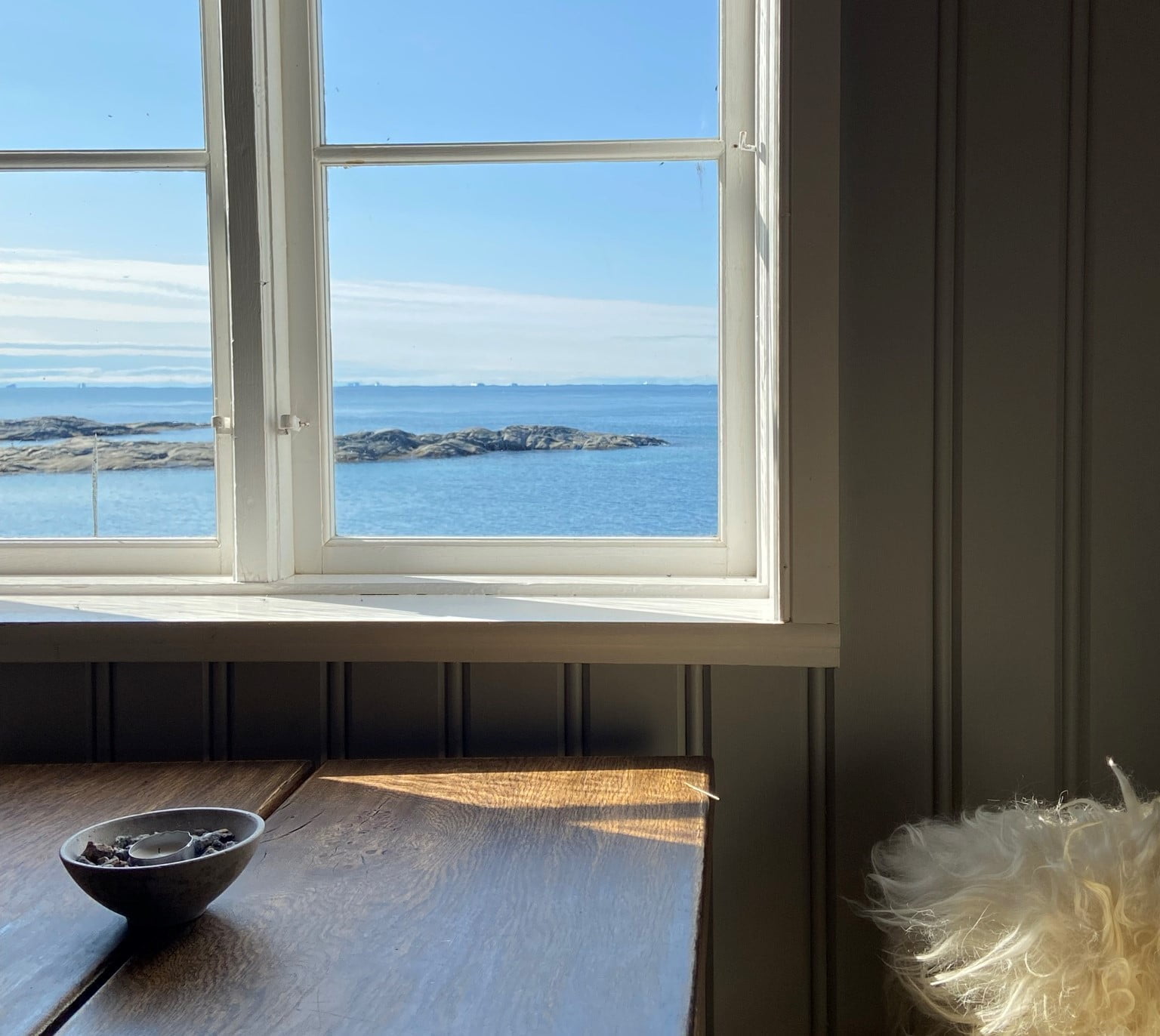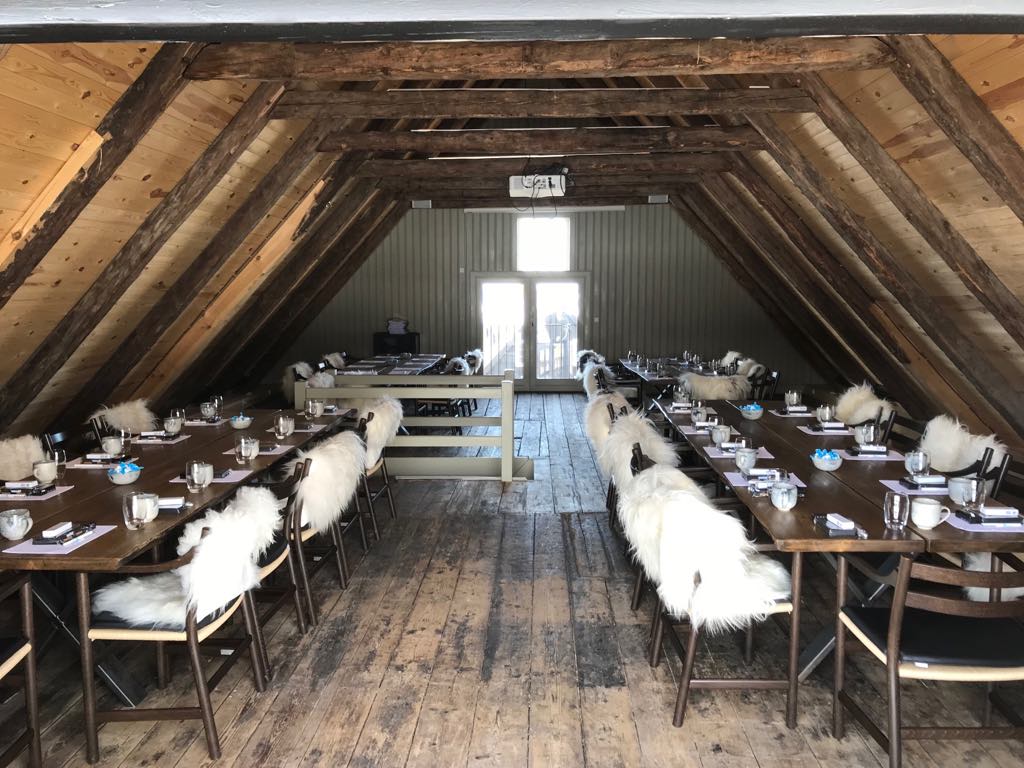 Ilimanaq Lodge offers conference facilities in historical settings.
We can arrange everything from day meetings with lunch to multi-day events with accommodation, excursions and gourmet dinner.
The meeting room is the old shop attic, which served as a warehouse back in the 18th century. The room is equipped with projector and surround sound system. There is room for 32 guests, spread over 4 tables.
Ved ønske om eller spørgsmål til brug af konferencefaciliteterne, kontakt venligst ilimanaq@wog.gl