In Ilimanaq Lodge you find an authentic Greenlandic experience, added with the good quality and high comfort level that signifies World of Greenland.
With a bungalow on the edge of the mountain, nature is at your doorstep. Enjoy your morning coffee on your private terrace, while small fishing boats slowly trudge past in the crystal-clear water. The views are stunning, and you may even witness a whale family elegantly swimming by.
On top of great experiences, you get a unique insight in the way of life in a settlement 300 km north of the polar circle, when you visit Ilimanaq Lodge.
Ilimanaq Lodge is much more than a quiet settlement. There is an abundance of exciting activities in the area. You can book guided hikes, boat trips, meet locals and experience their culture, or even join an adventurous journey, that brings you all the way the enormous ice sheet.
World of Greenland do more than arrange memorable vacations. If you care about which foot print you leave where you travel, Ilimanaq Lodge is the right choice for you. We cherish our surroundings. For example, all cabins have solar panels, the luggage carrier is an electrical vehicle. We hire locally to the best possible extent. Leftovers from the restaurant is given to local hunters' dogs and locally produced souvenirs are sold from the reception. All so that you can enjoy your vacation with an extra good – and sustainable – conscience.
At World of Greenland, you can be sure to have a journey where quality, sustainability and presence are in focus. Therefore, you can safely book your trip to Ilimanaq with us. We are ready to deliver your next great travel experience in Greenland.
Is the lodge fully booked on your desired dates? Send us an email and we will put you on our waiting list. If you are flexible you can also watch out for late offers on this page..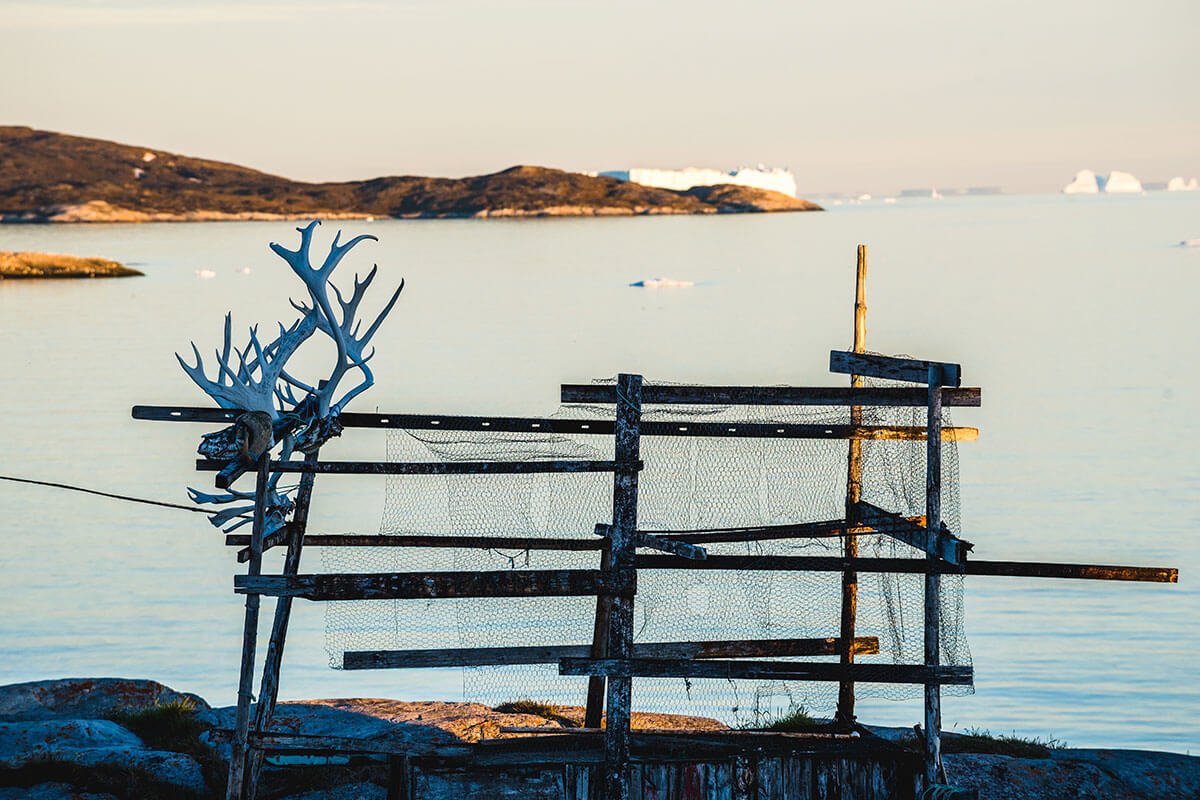 Staying in Ilimanaq Lodge will give you plenty of opportunities to soak up the mood in a tiny settlement at the edge of the world.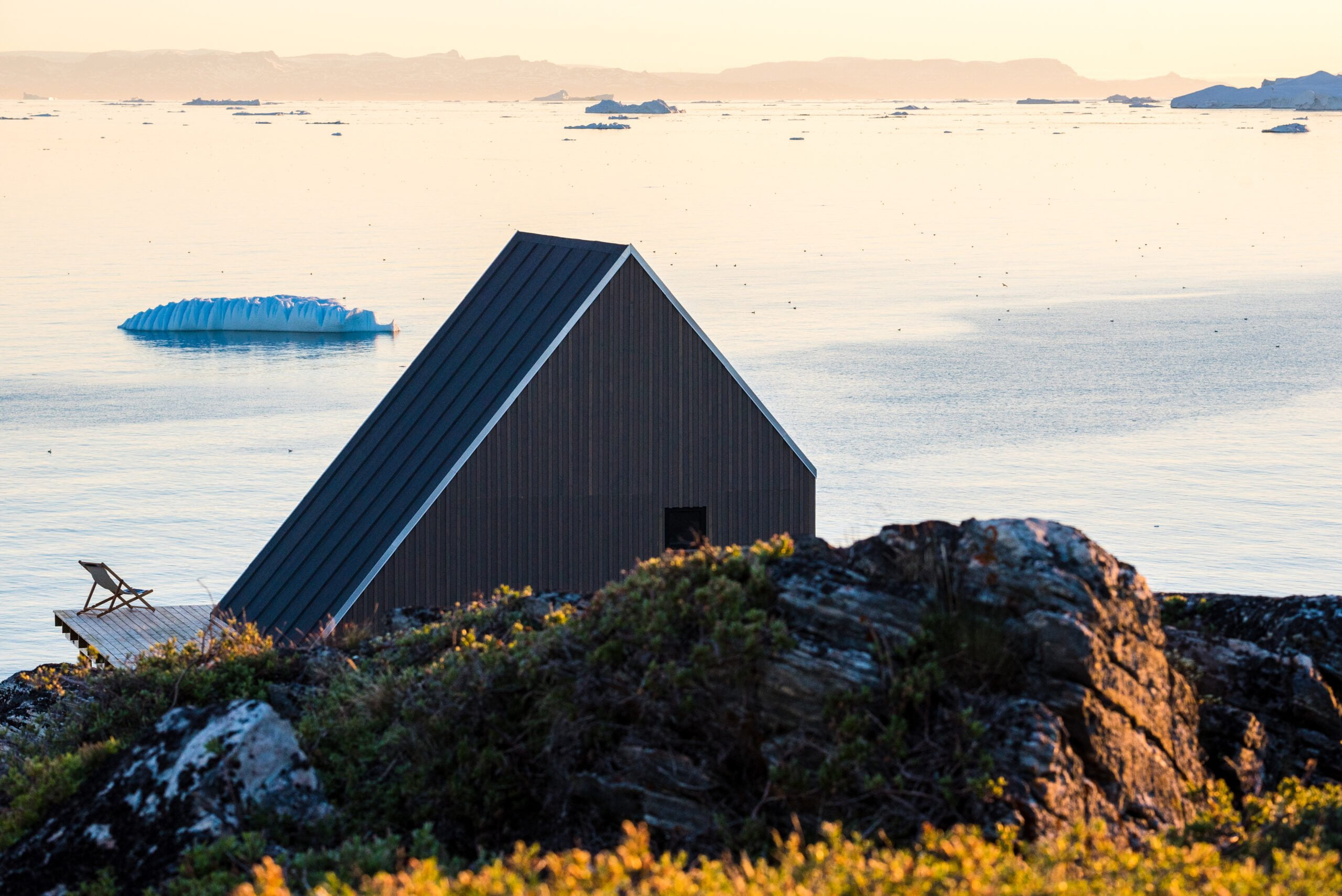 Few minutes' walk from the cabins, you encounter two of the oldest houses in Greenland. Today they make the setting of our reception and the world famous restaurant KOKS. 
The buildings have a special history - they once belonged to the well-known missionary Paul Egede. Paul was the sun of Hans Egede who founded the colony Greenland back in the 1700s. Paul build the house, that today houses the restaurant. He also operated his business as a tradesman and a missionary from the old shop, that today function as a reception and holds our conference room.
The buildings are protected and preserved. At the opening of Ilimanaq lodge, they were carefully restored by Realdania By & Byg. For this project, Realdania won the prestigious Europe Nostra Award and with good reason. The buildings are converted to their original identity, and many of the original materials and colours are preserved. For instance, it is the original shop interior in the reception and an original sail from a whaling ship in the restaurant ceiling.
Besides the restoration of the historical houses in Ilimanaq, Realdania is also behind the creation of Ilulissat Icefiord Center.
If you are interested in history, architecture, or decoration, you should definitely not miss out on a visit in Ilimanaq Lodge.
"At Ilimanaq Lodge, you are sure of a stay, that puts the emphasis on quality, sustainability and presence"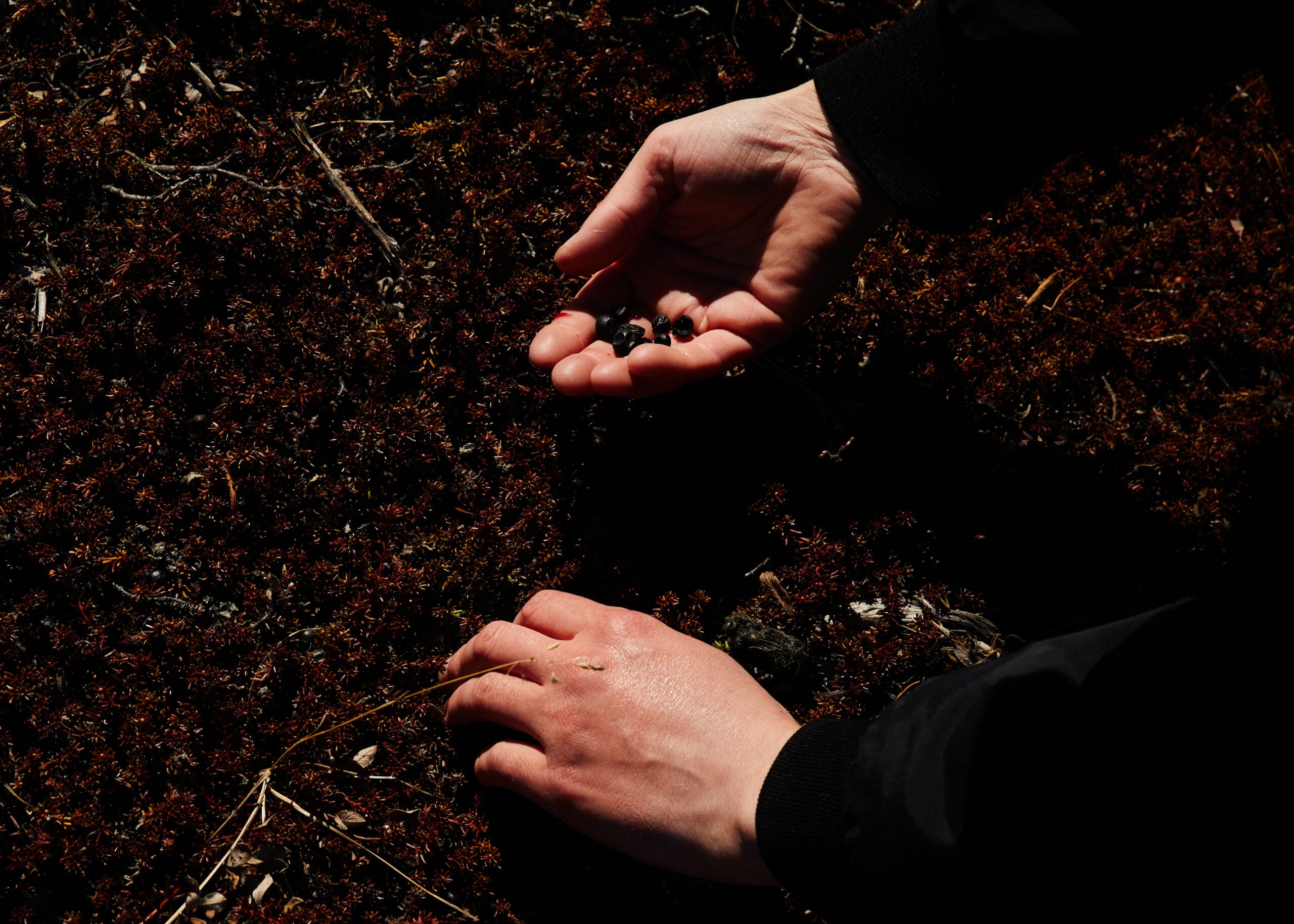 I Ilimanq er du tæt på naturen. Hvad enten du sidder i din bungalow med udsigt over Diskobugten, eller spiser middag i vores smukke restaurant, er den omkringliggende natur i centrum.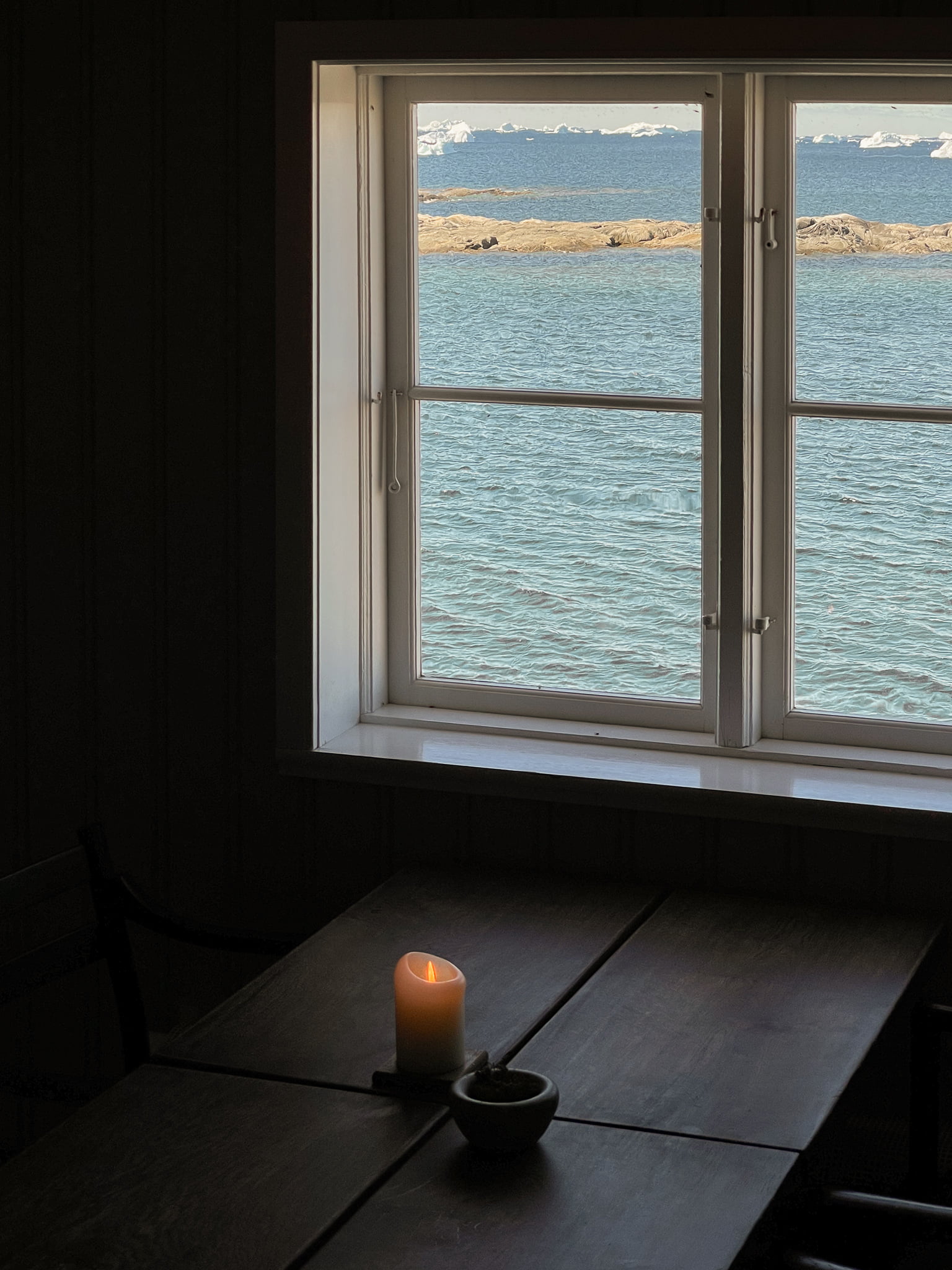 The beautiful historical houses from the 1700s creates the setting of our reception, conference facilities and Restaurant Egede.