BOAT TOUR AT ILULISSAT ICEFJORD
Everyone who visits Ilulissat must try this sailing tour between the Icebergs at least once. It is not without reason that it is one of our most popular tours.
Isfjorden er smuk fra land, men på denne bådtur er det muligt for os at komme meget tæt på de enorme isskulpturer. Isbjergene kan blive op til 100 meter høje, og flere hundrede meter lange og brede. Her føler man sig ubetydeligt lille i den store natur. Det er svært at forestille sig – det skal prøves.
The icebergs are beautiful in all kinds of weather and in all seasons. 
From May to September, the entire bay can be packed with small pieces of ice, while only the mightiest icebergs lie at the mouth of the fjord during the winter. 
In bright sunlight, the ice shines chalky white and has the strongest contrasts. In cloudy weather, you will see way more nuances of color and structure in the ice. And in the midnight sun, a rosy glow is cast over the enormous colossi. 
The ice can move quickly, and conditions can change from day to day – sometimes also from hour to hour. That is why each and every sailing tour amongst the icebergs is completely unique.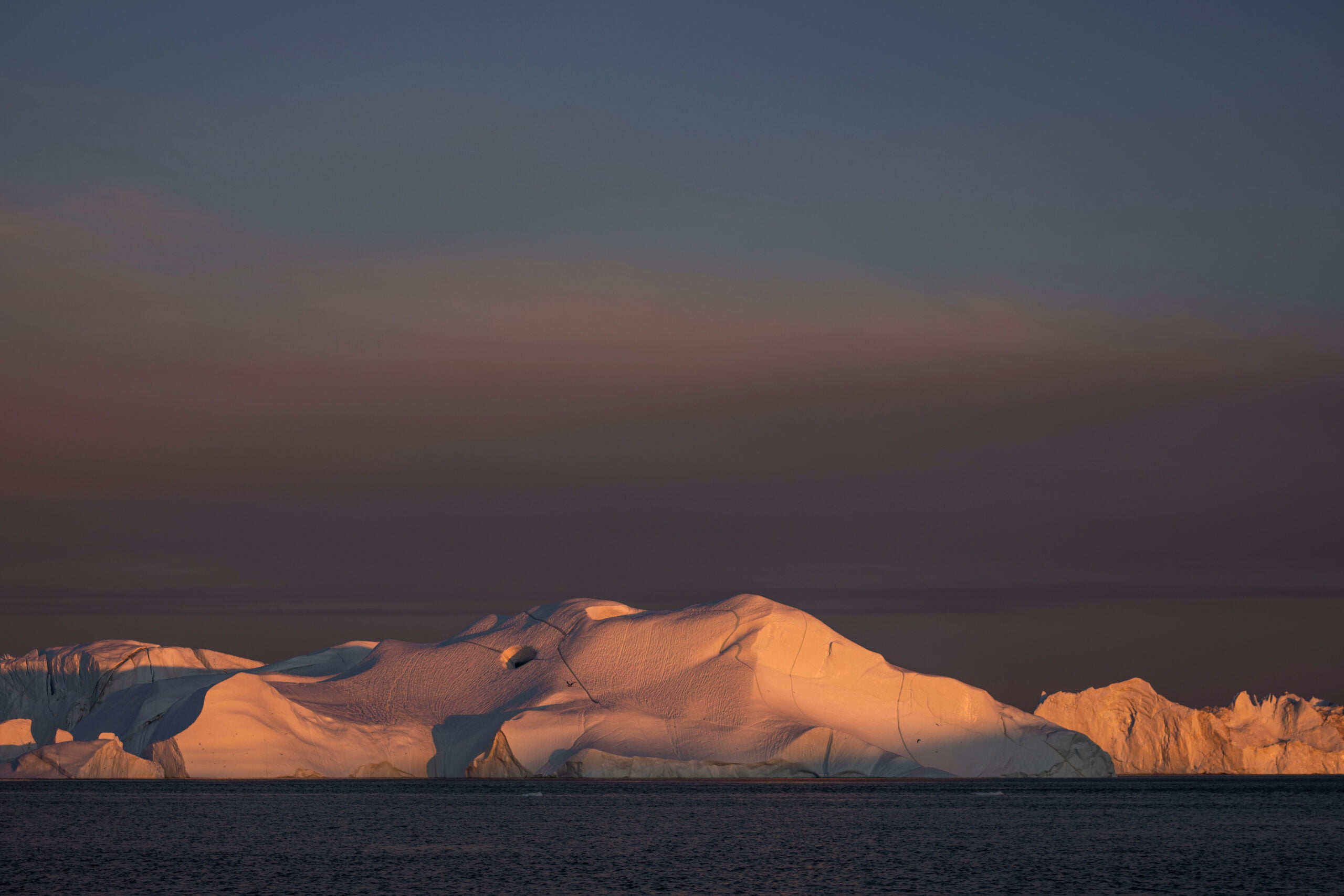 The Icefjord changes and looks different from day to day – fortunately it is equally beautiful in all kinds of weather.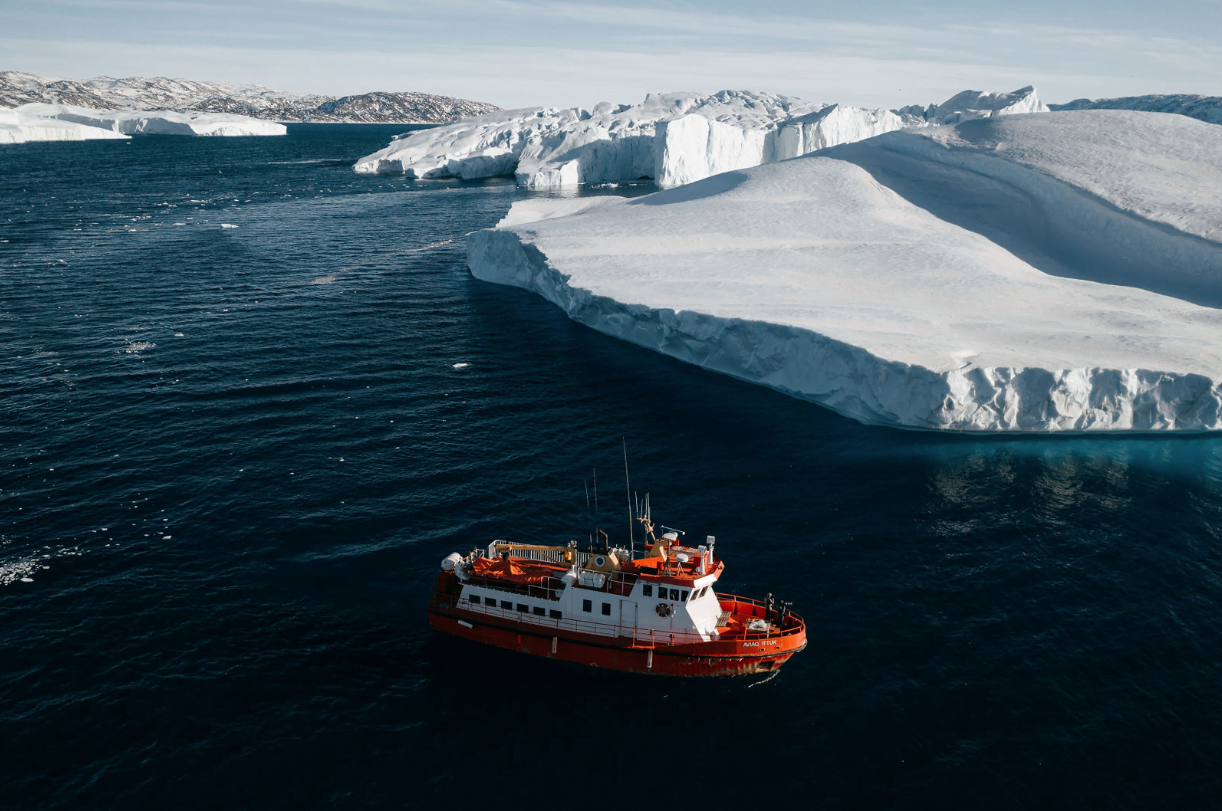 OPLEV ILULISSATS ISFJELDE
This classic boat trip at Ilulissat Icefjord lasts approx. 2.5 hours.
In addition to plenty of time to take pictures, there will also be a lecture about the ice on this boat tour. The ice can take many different forms and tructures, and it has had enormous importance for the basis of life in the area over thousands of years. 
We use different types of boats on this iceberg sightseeing. Sometimes it is a larger boat with space for 35 people, and sometimes a smaller one with space for 10 people. 
The town of Ilulissat is named after the Icefjord - Ilulissat means "Icebergs".
The icebergs we see on this boat trip have broken off the largest glacier in the northern hemisphere - "Sermeq Kujalleq", which is located approx. 70 km inland from Ilulissat.
The largest icebergs takes approx. 1 year to float out to the mouth of the fjord, where they run aground and beach. Here they lie until they have melted enough to be able to float on, or until the pressure from the ice in the fjord pushes them further out into Disko Bay.
 Approx. 10% of all icebergs in Greenland come from Sermeq Kujalleq and flow out through Ilulissat Icefjord.
Sermeq Kujalleq therefore plays a major role in research on climate change and global sea level rise.
Come visit us in our shop! 
Åbningstider:
Mon-Fri 8.00-16.00
You can call us all weekdays between 9 am and 4 pm on + 299 94 43 00. Please, remember the time zone difference.
You can always send us an e-mail. We strive to reply within 24 hours. We look forward to hearing from you.
Ilimanaq Lodge can obviously be found on the social medias. Let yourself be carried away and follow us.