SAILING TOUR TO THE CALVING GLACIER
The Eqi Glacier is one of the most breathtaking destinations in Greenland. The glacier stretches out into the shiny fjord 80 kilometers north of Ilulissat. On this boat tour you can get very close to the glacier front, and hopefully experience the dramatic rumble when pieces of ice crash into the sea. That experience is overwhelming and impressive in every imgainable way.
On the way we pass tiny settlements, steep fields, beautiful waterfalls and icebergs in incredible shapes and colors. And that is before two glaciers and the enormous Icesheet is in sight. If we are lucky we might even spot seals and whales on the way.
A pleasant lunch time awaits with packed lunches in front of the glacier. Here we can enjoy the unforgettable view before heading back towards Ilulissat.
Please note
The duration of this boat tour is approximately 6 hours. There is always a stop at the glacier for lunch. We sail in small, fast-moving boats.
BOOK DAYTOUR TO EQI GLACIER HERE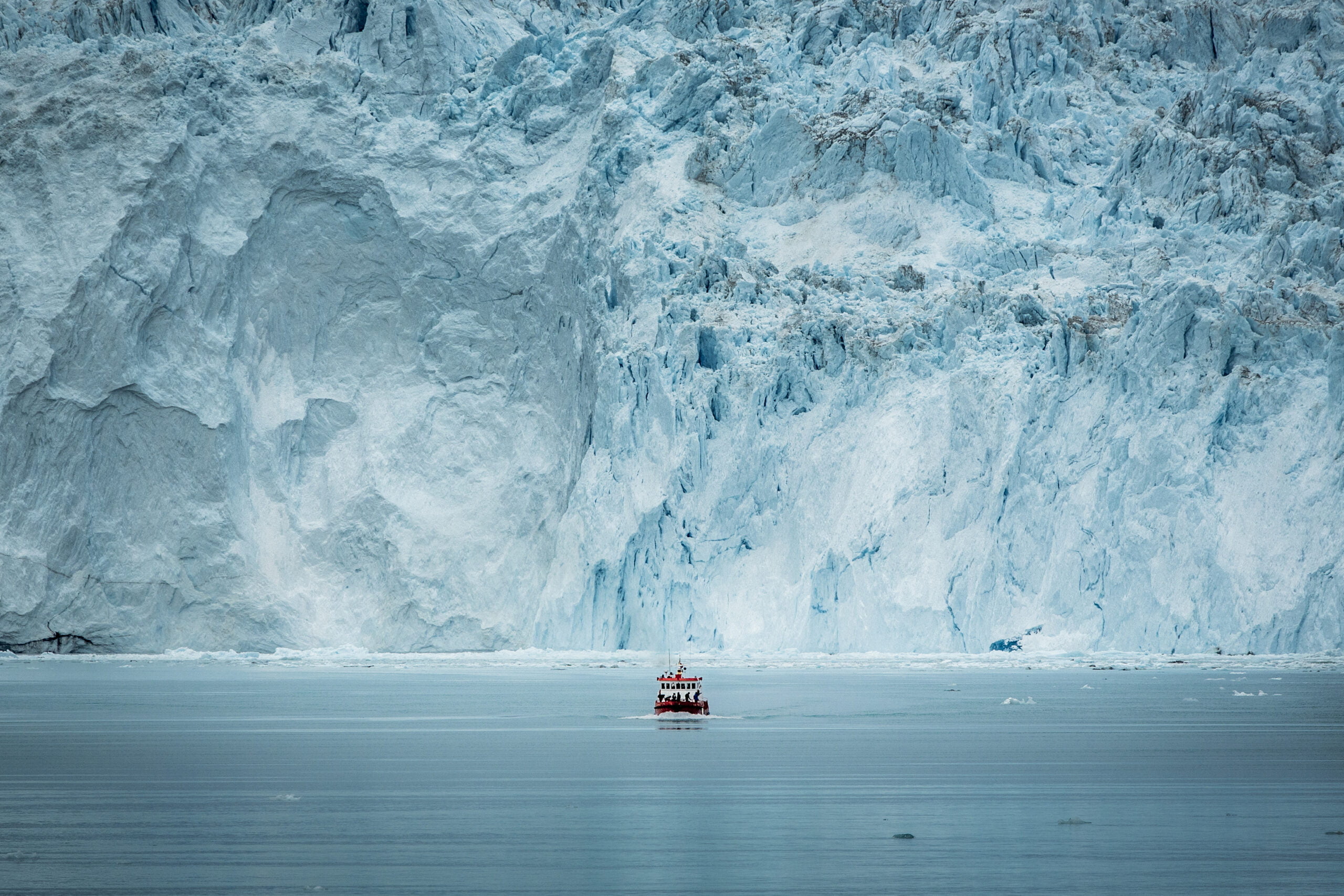 We take a lunch break approx. 1 km from the glacier front. It is the very special conditions at Eqi that allow us to get that close to a glacier.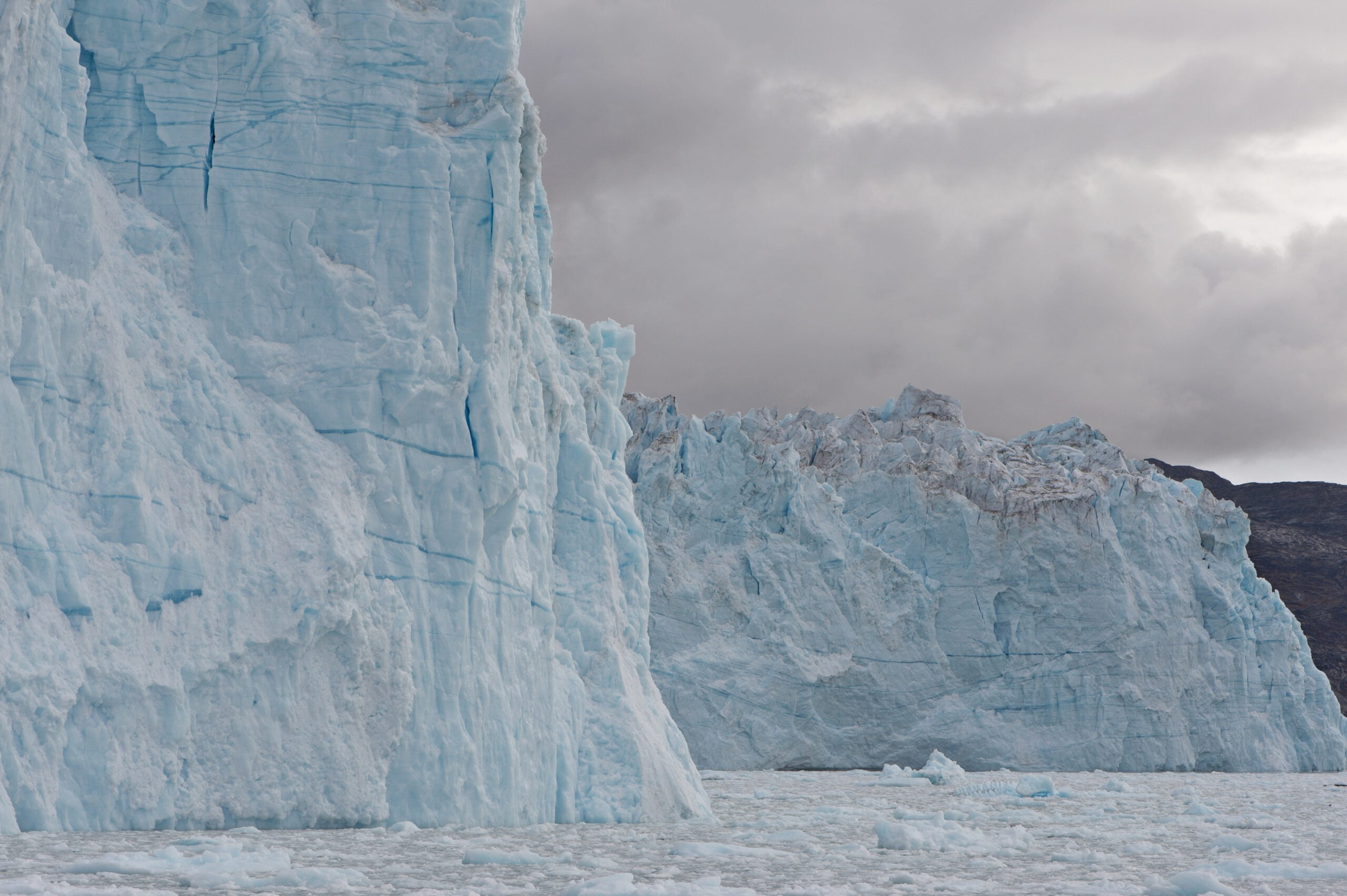 If you want to go ashore at Eqi and just can't get enough of glaciers, book a stay at Glacier Lodge Eqi!
Here you can sit comfortably on your private terrace and enjoy the sight and sound of the spectacular calving ice. The lodge also has a café, serving a lovely 3-course menu, lunch sandwiches and a breakfast buffet.
In the area around Eqi there are also fantastic hikes of various degrees of difficulty. If you stay overnight at Glacier Lodge Eqi, you have a hike up the glacier moraine included in your stay – in addition to the boat trip and full board. It doesn't get any easier. 
At World of Greenland, we put great honor in pulling other local tour operators onto the scene. 
Being a part of Air Greenland Group, our duty is to lift Greenland, and this is partially done through strong cooperations with smaller, local tour companies.
Our daytour to Eqi Glacier is operated by Unique Tours – a company owned by Lars Erik who runs the company with his sons.
You can look forward to meeting young guides with a first-hand knowledge of the area. Ask them anything and they can explain from a local's perspective.
What we love about Unique Tours is their strong dedication, punctuality, and their huge effort in engaging young locals in tourism development.
We are very proud of having Unique Tours on our partner team!
Come visit us in our shop! 
Åbningstider:
Mon-Fri 8.00-16.00
You can call us all weekdays between 9 am and 4 pm on + 299 94 43 00. Please, remember the time zone difference.
You can always send us an e-mail. We strive to reply within 24 hours. We look forward to hearing from you.
Ilimanaq Lodge can obviously be found on the social medias. Let yourself be carried away and follow us.