Booking KOKS tasting menu, boat and bungalow in the Arctic seems complex, however, this step-by-step guide will help you
Once you know your dining date, you now book your mandatory boat transfer. Please note that bungalows are not available on all dates. In case no bungalow is available, we arrange boat transfer returning to Ilulissat straight after KOKS menu has finished.
Booking will open in new window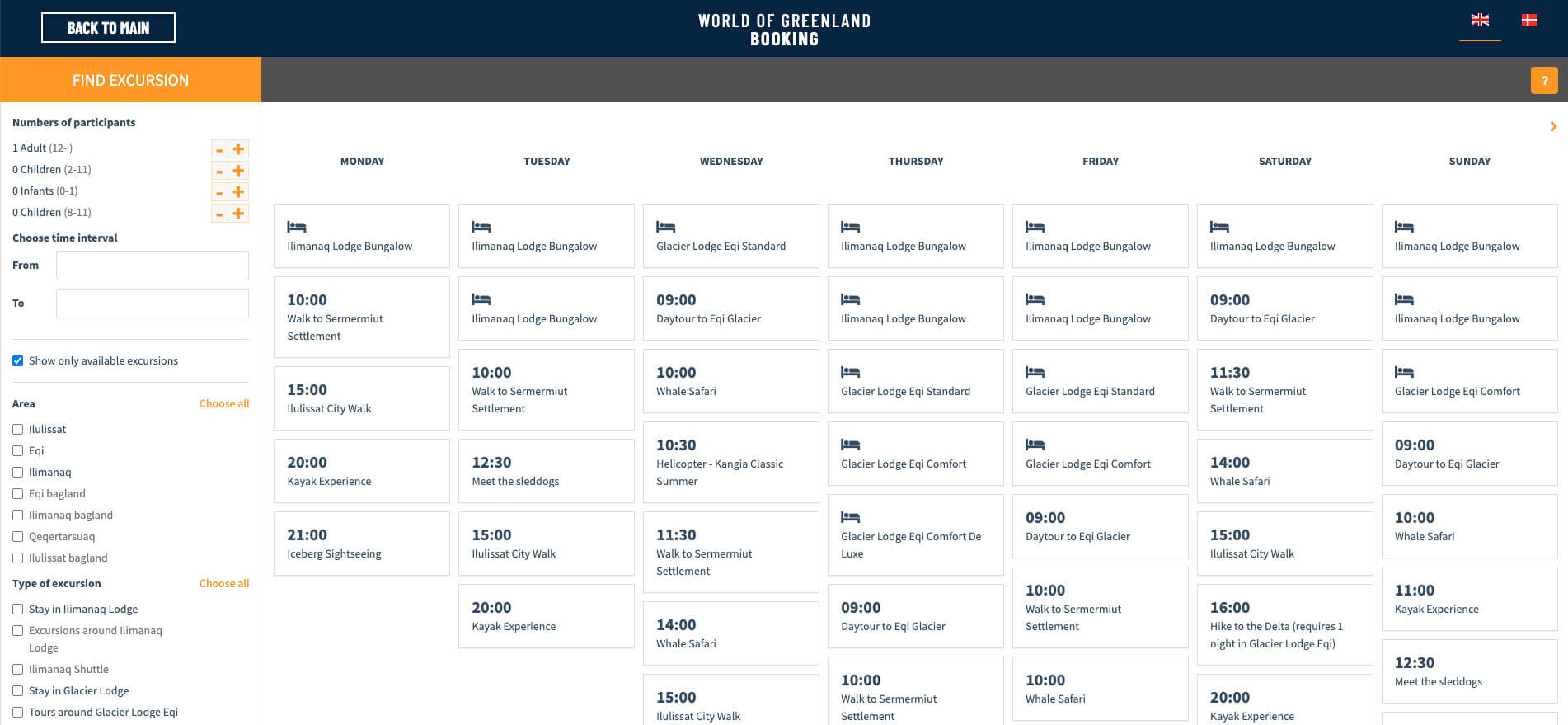 You are soon there!
(A) Name: Insert your name
Activities: Ilimanaq village is a perfect place for great experiences, choose some on the day of arrival or departure as you like. Read more here
(B) Boat transfer: In "Transport" you now choose your boat for all participants.
If you have chosen any activities, you select the early shuttle boat, if not you select the late shuttle boat.
(C) Finally you fill in your contact information, the remaining passenger names (D) and press BOOK
Are you looking for other great experiences in Ilulissat?
World of Greenland is the biggest provider of tours and unique lodge experiences in Greenland. We provide guided walks, hikes, helicopter- and boat tours. Here you find all our unique experiences.
If you need any services or information prior or during your journey to Ilulissat, Greenland. Don't hesitate to contact us.
Welcome to World of Greenland!