KAYAKING AMONGST ICEBERGS IN ILULISSAT
In record time, our kayak tour has become a genuine classic for everyone who visits Ilulissat - and with good reason! Kayaking at Ilulissat is something quite special.
Experiencing the huge icebergs at Ilulissat Icefjord right down from the water's crust is, in our opinion, one of the greatest experiences in the area. All senses are sharpened here. The feeling of the sea's ripples just under the kayak, the special smell of glacier ice, the sound of the waves around pieces of ice, and slaps when they break into pieces. There is no noisy boat engine here, just the soothing sound of the paddle gliding through the water.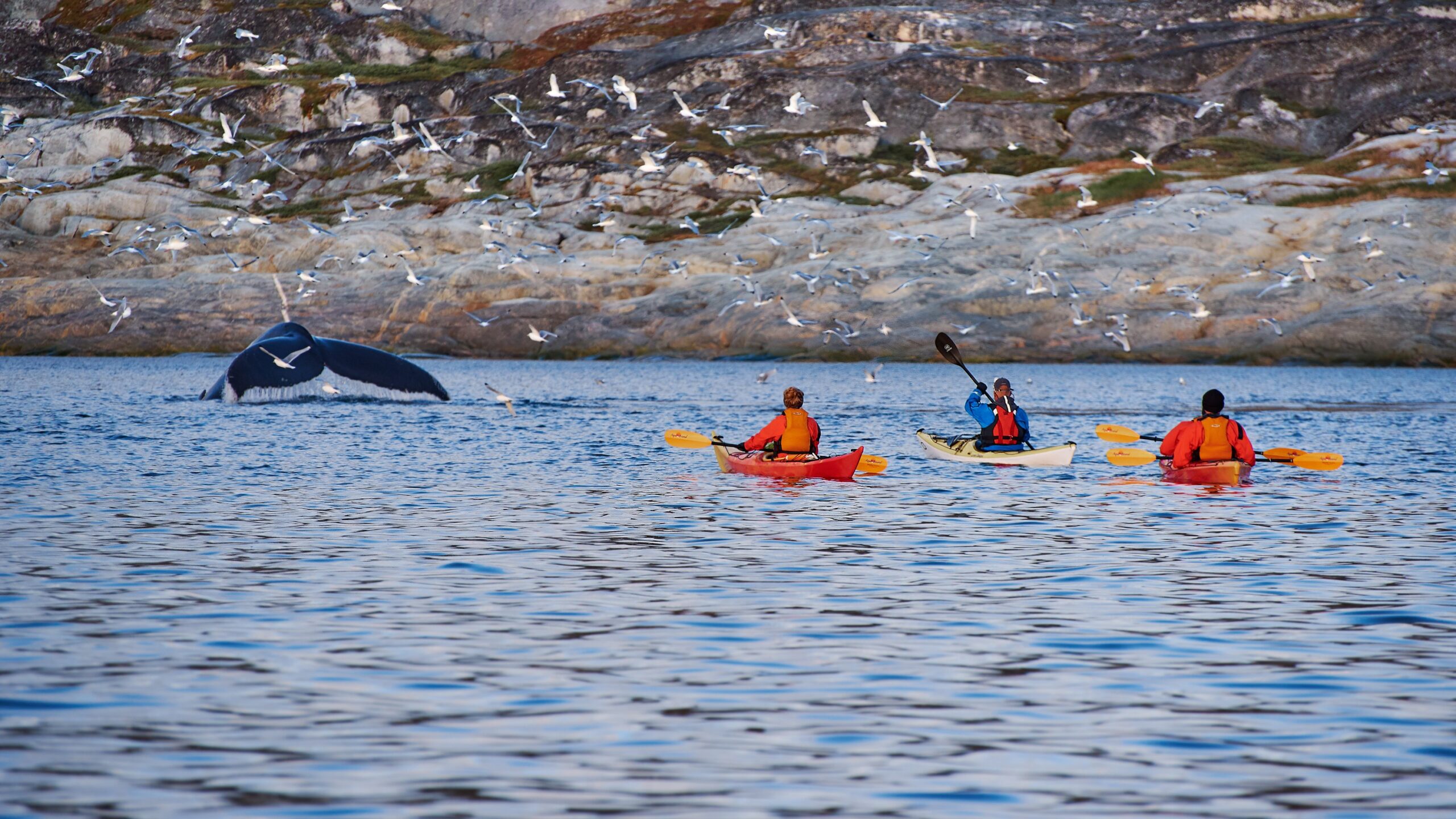 From the end of June, Ilulissat is visited by the giants of the sea. If we are lucky, we can spot humpback whales, fin whales or seals on the kayak excursion.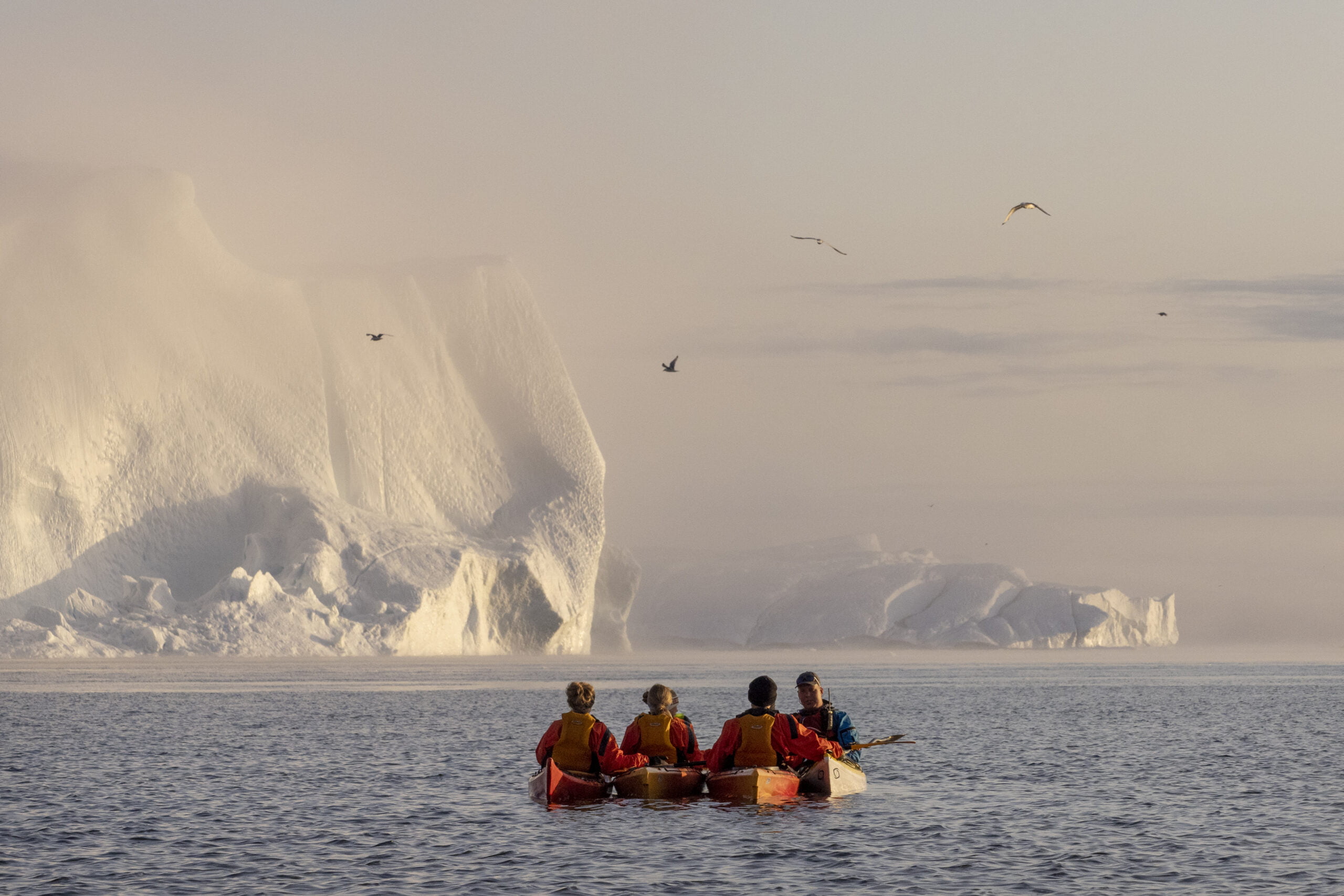 EXPERIENCE ILULISSAT FROM A KAYAK
You don't have to be an expert to participate in our kayak tour. 
We use very stable double kayaks on our trips, we have some of the best equipment on the market, and our instructors are trained with an internationally recognized certification. In addition, we have a boat with us, which for safety reasons always accompanies the group. 
You will be given a woolen undersuit, a dry suit, life jacket, neoprene shoes and gloves and a skirt to avoid water coming in to the kayak.
Although the safety level on this tour is high, and although we very rarely experience guests falling into the water, there is always a risk of tipping over when kayaking. We therefore recommend that you are not afraid of being in the water if you want to participate in this trip.
Inuit invented the kayak over 4,000 years ago.
The skeleton of the kayak was back in the days built from animal bones or driftwood, which was covered with skin from animals.
In some districts in Greenland, it is still a legal requirement that narwhals must be caught in the traditional way - from a kayak.
The traditional "Qajaq" was built according to the body measurements of the owner, so that maneuverability was top notch.
Kayaking has traditionally been primarily reserved for men, while women rowed in larger boats with the children.
Come visit us in our shop! 
Åbningstider:
Mon-Fri 8.00-16.00
You can call us all weekdays between 9 am and 4 pm on + 299 94 43 00. Please, remember the time zone difference.
You can always send us an e-mail. We strive to reply within 24 hours. We look forward to hearing from you.
Ilimanaq Lodge can obviously be found on the social medias. Let yourself be carried away and follow us.