HELICOPTER TOUR TO THE ICE SHEET
Join us on a true adventure all the way to the Greenland Ice Sheet.
We whiz in and out between some of the world's largest icebergs until we reach Sermeq Kujalleq - the huge glacier. By helicopter, we can fly very close to this ice wall, which is the most productive glacier in the northern hemisphere.
Sermeq Kujalleq spiller også en betydningsfuld rolle i massetabet af Indlandsisen, og derfor er den et yndet mål for klimaforskere fra hele verden.
We land at the edge of the Ice Sheet with breathtaking views of the glacial landscape. Here we hold a 30 minute ground stop, where we have time to learn more about the glacier and the ice sheet. After having enjoyed a glass of champagne, the trip goes back towards Ilulissat.
No boat or hiker can get here on the outer edge of the mountain in front of the giant glacier. Flying a helicopter is an experience in itself, and combined with the scenery in these surroundings, the trip is an absolute classic.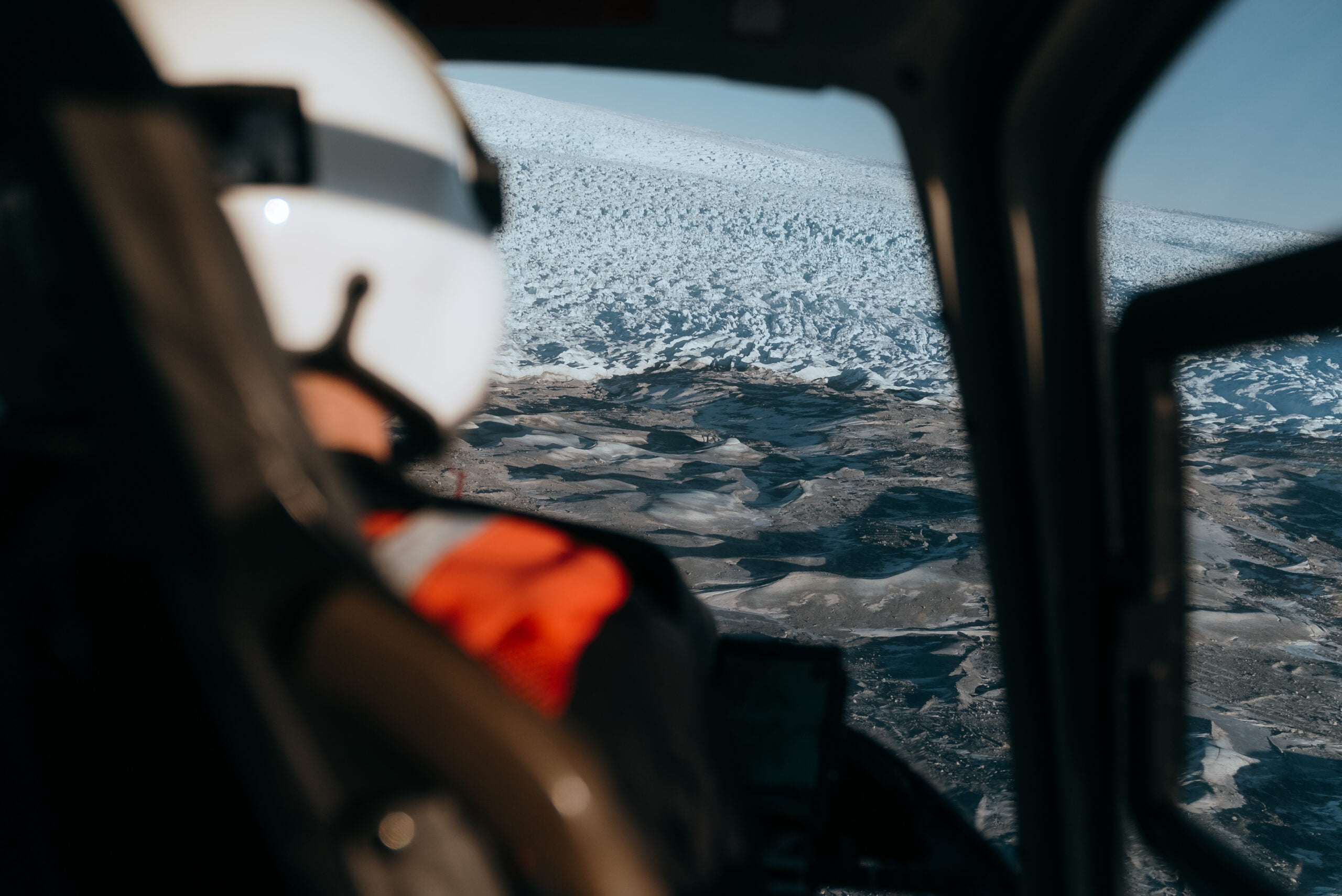 On our way to the Ice Sheet, we fly over the UNESCO protected area Ilulissat Icefjord. Here we fly close to the huge icebergs and if we are lucky we can even spot a whale or two.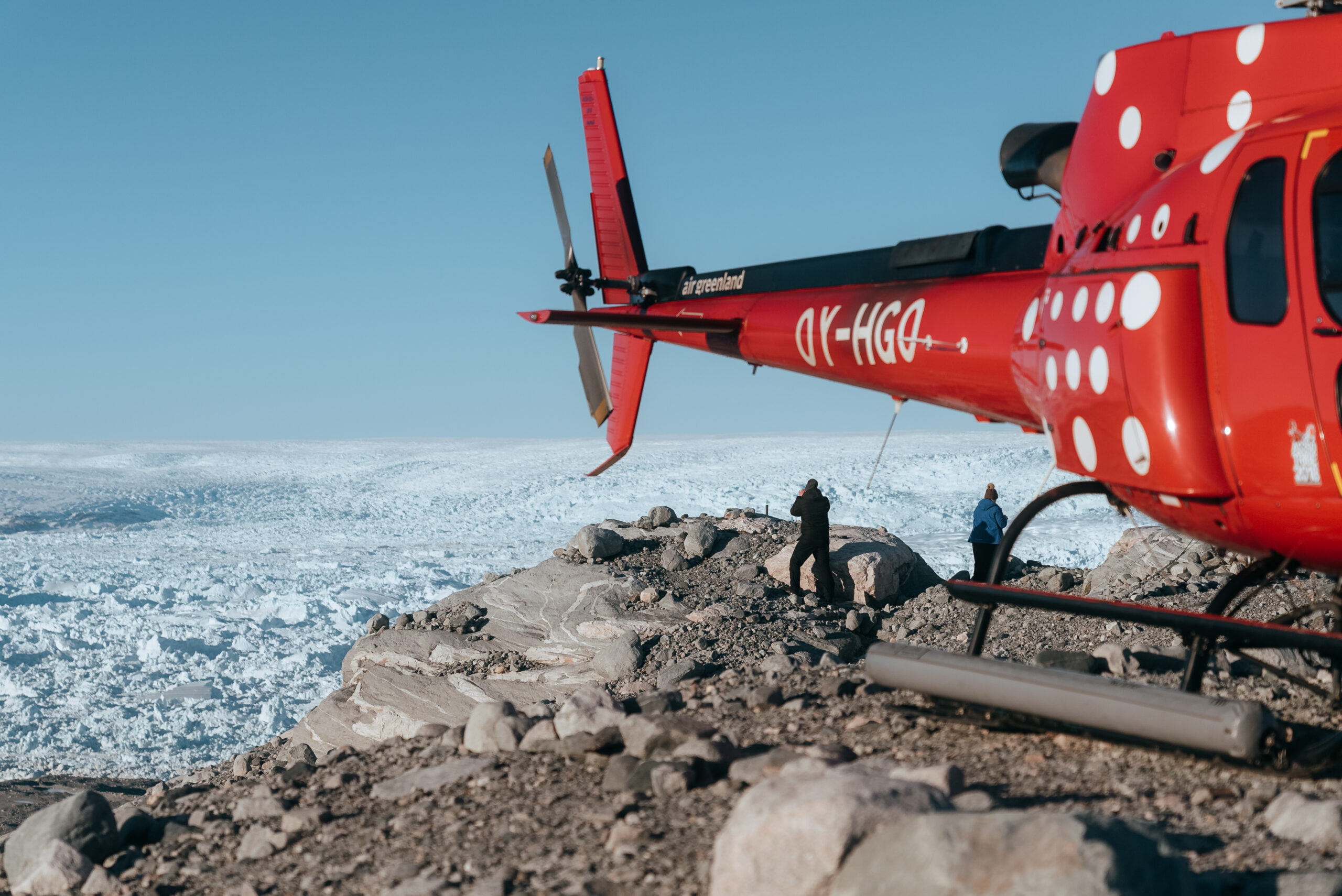 The helicopter is an important means of transport in Greenland. During wintertimer, when the sea ice settles along most of Greenland's coast, many people depend on the helicopter as a lifeline to the rest of the world. 
We fly with Air Greenland's helicopters. In the summer period an Airbus H155 with room for 10 guests. In the winter period an AS350 with room for 5 guests. 
In addition to the trip to the ice sheet, we can also arrange a multitude of different special trips. For example to Eqi or to Disko Island.
The ice sheet is the world's second largest ice cap - surpassed only by Antarctica.
The ice sheet covers 80% of Greenland.
If the entire ice sheet melts, the world's oceans will rise by 7 meters.
The oldest ice found on the Ice Sheet is 150,000 years old.
The ice sheet is at its highest point more than 3 km thick.
The ice is so heavy that 1/3 is below sea level, pushed down by its own weight.
Come visit us in our shop! 
Åbningstider:
Mon-Fri 8.00-16.00
You can call us all weekdays between 9 am and 4 pm on + 299 94 43 00. Please, remember the time zone difference.
You can always send us an e-mail. We strive to reply within 24 hours. We look forward to hearing from you.
Ilimanaq Lodge can obviously be found on the social medias. Let yourself be carried away and follow us.