There are few experiences with as much local touch as a fishing tour when you visit Ilulissat.
Fishing is the main occupation in this town, where mainly the delicate halibut is caught. But the area holds much more than halibut. Beneath the surface of the sea is a veritable treasure of edible fish and other seafood - and we're on the hunt for all of it.
We use different fishing methods – including longline with manual reel, traditional jig and net. It will vary from day to day, what we may catch and with which method.
Your guide and captain is Jørgen Kristensen. A local man who loves explaining about the area and the Greenlandic way of life. In addition to being a skilled fisherman, he is also one of the country's absolute best dogsled mushers. 
We are proud of our corporation with Jørgen, and you can look forward to meeting him and hearing his life stories.
BOOK YOUR FISHING TOUR HERE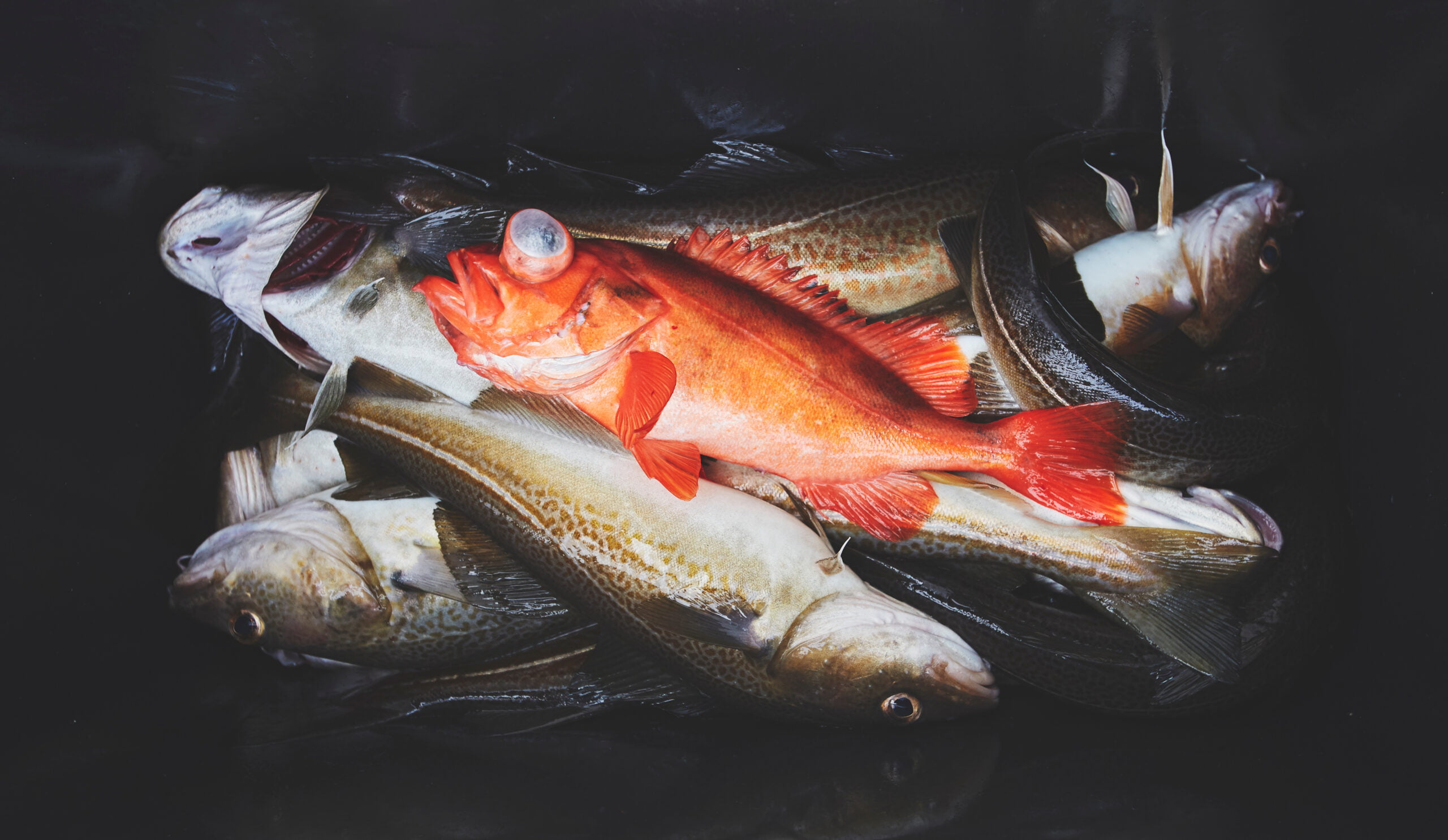 Sometimes we catch fish, but we also hunt for crabs, snails and mussels.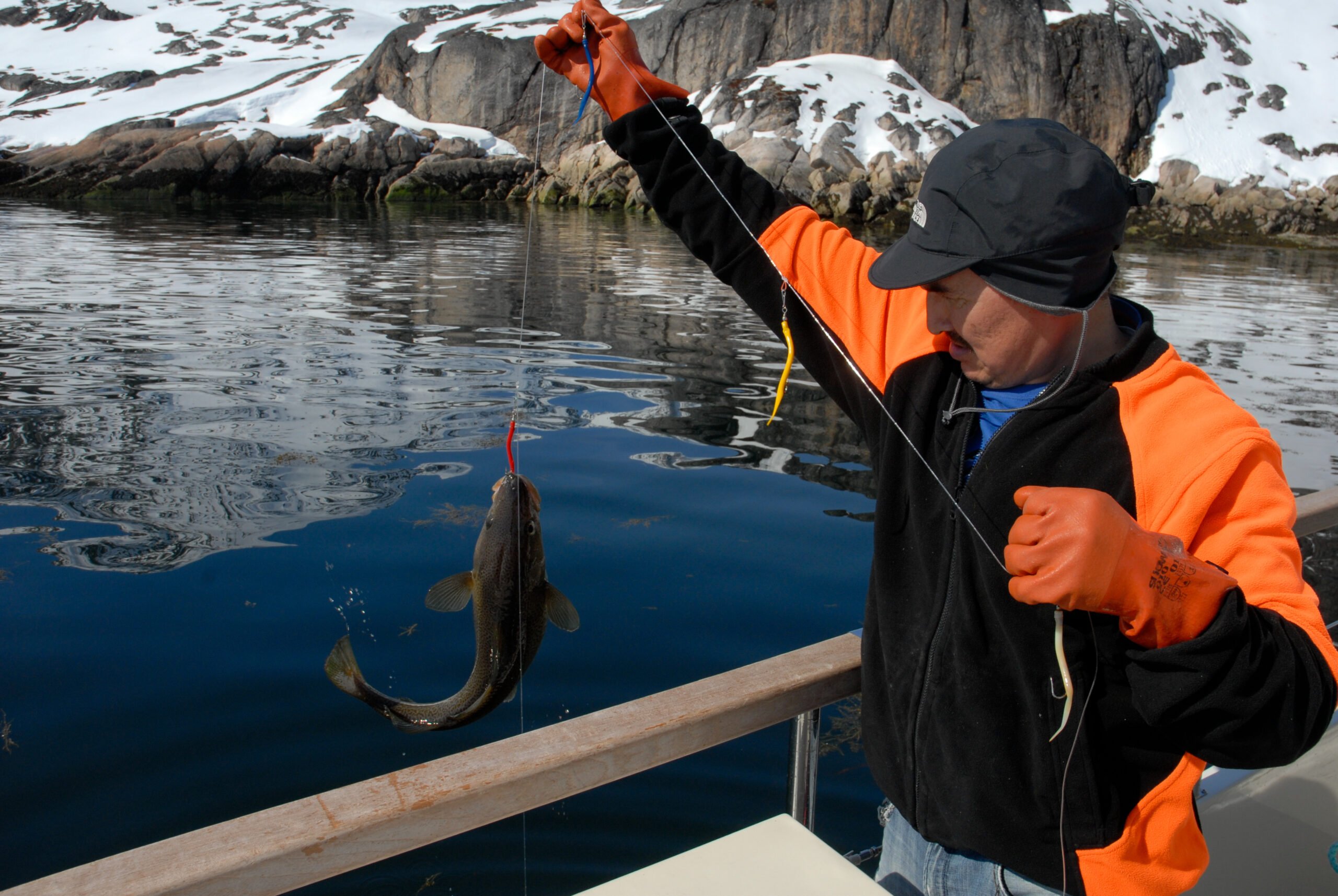 Just like the locals, we sail in a small open boat. 
A warm floatation suit will be provided.
It will vary from day to day, what we may catch and with which method. But the possibilities span both halibut, cod, trout, snow crabs, sea snails and mussels. 
Any catch is procured locally in Ilulissat or for the restaurant at Ilimanaq Lodge. 
Back in the days, handlines were used with a single hook at the end. People primarily fished for their own private consumption.
Since the 1980s, fishing in Greenland has exploded. One of the reasons was that it became more accessible to procure for factories.
Especially in Ilulissat, the development was enormous. Before 1980, landings were less than 2,000 tonnes annually. At the beginning of the 00s, this had increased to more than 12,000 tonnes.
It is believed that the halibut can live to be 25 years old. Today, however, very few whole fish live that old, as they are often caught before then.
Come visit us in our shop! 
Åbningstider:
Mon-Fri 8.00-16.00
You can call us all weekdays between 9 am and 4 pm on + 299 94 43 00. Please, remember the time zone difference.
You can always send us an e-mail. We strive to reply within 24 hours. We look forward to hearing from you.
Ilimanaq Lodge can obviously be found on the social medias. Let yourself be carried away and follow us.